Printed Matter's 2019 NY Art Book Fair (NYABF) takes place on
September 20–22

, 2019 at MOMA PS1. Opening Night will be held on Thursday, September 19 from 6–9 pm.

Opening Night tickets are $20 and include a limited edition work by artist

Christine Sun Kim.

The evening will feature live performances by Afuma, Hairbone, and a DJ set by 2 Bridges DJs, presented by

Blank Forms

.

Ticket sales support Printed Matter's year-round work of providing resources to artists and championing artists' books and publications through public programs and services including the NY and LA Art Book Fair.

Purchase the Opening Night ticket edition

here

.
Initiated in 2005, Printed Matter's NY Art Book Fair (NYABF) is the leading international gathering for the distribution of artists' books, celebrating the full breadth of the art publishing community.
Held at MoMA PS1 in Long Island City, the 2019 NY Art Book Fair will host 369 exhibitors from 31 countries, including a broad range of artists and collectives, small presses, institutions, galleries, antiquarian booksellers, and distributors. Free and open to the public, the event draws more than 40,000 individuals including book lovers, collectors, artists, and art world professionals each year. With a commitment to diversity and representation, the fair will serve as a meeting place for an extended community of publishers and book enthusiasts, as well as a site for dialogue and exchange around all facets of arts publishing.

Food & Drink
See a recommended list of local restaurants & cafes
here
.
Press
Visit our Press archive and download Fair graphics
here
.
Exhibitor Info ︎
Access
MoMA PS1's public entrance on Jackson Avenue is accessible, including the entrance to the main building by ramp. Wheelchairs are available free of charge at the admissions desk, lobby, and coat check on a first-come, first-served basis. The three main floors of the museum, including the Artbook Bookstore, Mina's café and basement level, are accessible by elevator. For elevator access to the basement, please ask for assistance at the greeter podium in the lobby of the main museum building. Wheelchair-accessible restrooms are located on the first and second floors. For more information, or to request accommodations, please call the front desk during regular public hours, Thursday to Monday from 12 to 6 p.m., at (718) 784-2086.
Fair Hours
Opening Night
Thursday, September 19, 6–9 pm
Ticketed
Preview
Friday, September 20, 11 am–1 pm
For students, press, and NYC cultural institution members. Register here.
Public Hours
Friday, September 20, 1 pm–7 pm
Saturday, September 21, 11 am–8 pm
Sunday, September 22, 11 am–7 pm
Free
︎
printedmatter
@printedmatter_artbookfairs
nyartbookfair@printedmatter.org
#NYABF2019
New Fundraising Editions

Printed Matter presents new limited-edition artworks by
Lucas Blalock,
Christine Sun Kim
, and
Suellen Rocca
. Fundraising editions support Printed Matter's year-round work of providing resources to artists and championing the artists' books and publications through programs and services including the NY and LA Art Book Fairs.
Programming
Over the course of four days, Printed Matter's NY Art Book Fair provides more than 100 free conversations, workshops, performances, and other artist-led programs. Fair programs also include curated exhibitor sections, publication-focused exhibitions, and signings and launches of new books.
Special Thanks
Printed Matter would like to extend deep gratitude to the entire dedicated staff of MoMA PS1, including Kate Fowle, Peter Eleey, Jose Ortiz, Michael Henry, Richard Wilson, Amber Sasse, Ryan Collins, Molly Kurzius, and the entire dedicated staff of MoMA PS1. Special thanks to artists Lucas Blalock, Christine Sun Kim, and Suellen Rocca for their generous contributions to Printed Matter's fundraising edition program. Thank you to 2019 NYABF supporters Cargo, die Keure, David Schulman and Shapco Printing, Inc., Blank Forms, Kayrock Screenprinting, Mina's, Hyperallergic, and our other partners and in-kind sponsors. A very special thanks to AA Bronson, Philip Aarons and Shelley Fox Aarons, and Printed Matter's full Board of Directors for their participation and support.
Printed Matter is indebted to Shannon Michael Cane (1974-2017), Curator of Fairs and Editions, for his significant contributions to the NY and LA Art Book Fairs. His impact on the artists' book community was immense. He is remembered with admiration and affection.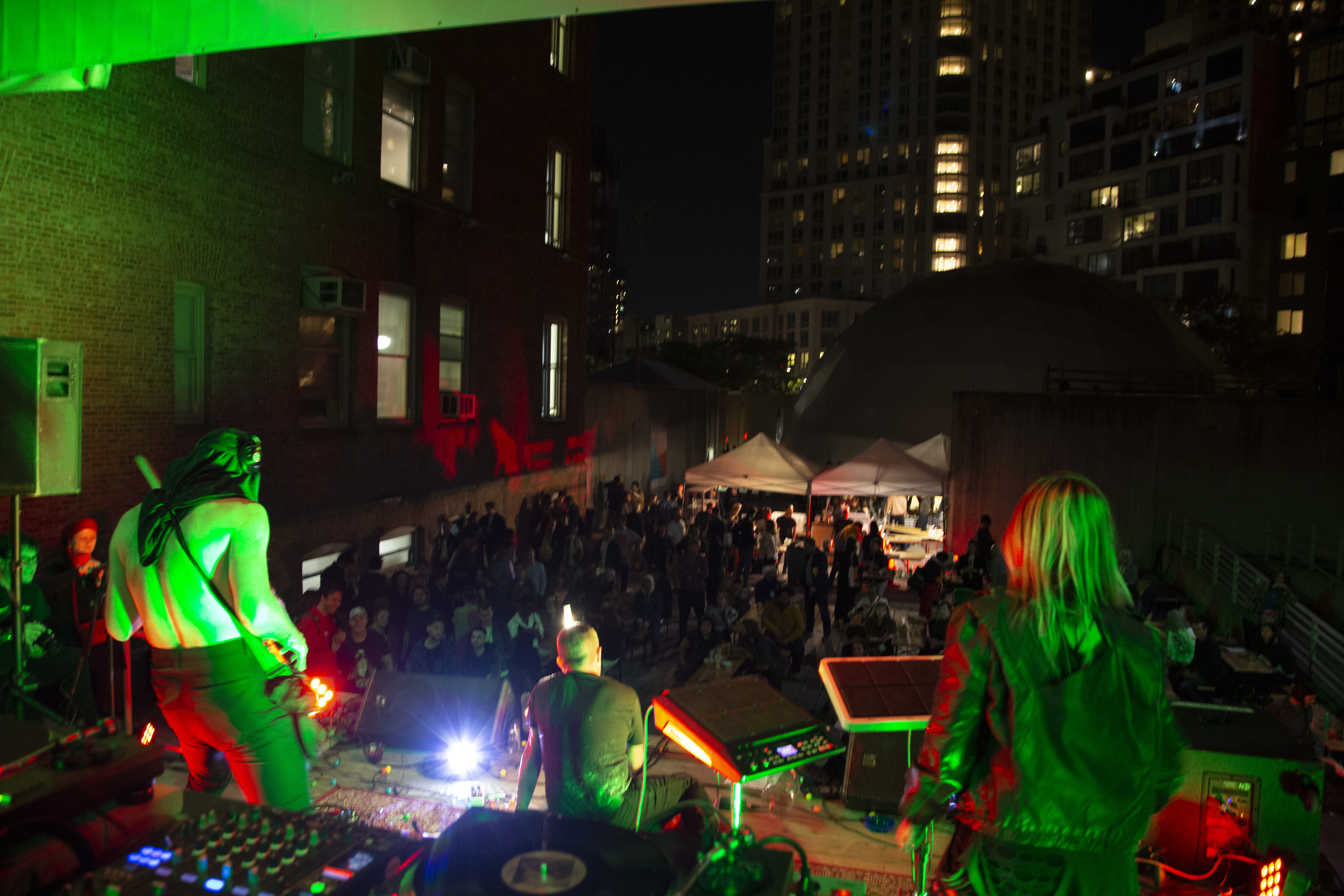 NYABF 2019 Team

Sonel Breslav —
Director of Fairs & Editions
Emmy Catedral —
Fairs & Editions Coordinator
Sanjana Iyer —
Fairs Assistant
Thomas Conte —
Head of Installation
Kevin Devine —
Head of Visitor Services
Lillian Wilkie —
Head of Exhibitor Services
Noah Klein —
Programs Production Coordinator
Garrick Gott —
Head of Design & Print Production
John Tuite —
Assistant Designer
Vittoria Di Sabatino —
Fair Intern
Printed Matter's NY Art Book Fair
is generously supported by:
Support for Printed Matter, Inc.
Printed Matter thanks its current funders: The Andy Warhol Foundation for the Visual Arts, Carl Andre and Melissa L. Kretschmer Foundation, Cowles Charitable Trust, Frances and Benjamin Benenson Foundation, Furthermore: a program of the J.M. Kaplan Fund, The Greenwich Collection Ltd., Horace W. Goldsmith Foundation, Hyde and Watson Foundation, Jerome Foundation, Joan Mitchell Foundation, John W. and Clara C. Higgins Foundation, Lily Auchincloss Foundation, May and Samuel Rudin Family Foundation, Milton and Sally Avery Arts Foundation, The W Trust, National Endowment for the Arts, New York City Department of Cultural Affairs, New York State Council on the Arts, and Shapco. We are also grateful to our Members, our Gallery Circle, and individuals worldwide for their support. For a complete list of our supporters, please visit
printedmatter.org
.
Typeface: "Standard" by
Bryce Wilner
.
Site by
Cargo
.